Access equipment is used in many different industries, but most commonly in construction where safe access to heights and remote areas is necessary. One of the main purposes of access equipment is to keep workers safe from serious injury.
Falls from height are the key cause of fatal accidents in the workplace. Access equipment helps to keep workers safe while they perform their particular job roles.
There are many different types of access equipment. The best method to use depends on various factors, such as height, floor space, the task at hand, whether there are any environmental restrictions, and the availability of trained supervisors.
Below, we provide an access equipment list that further details the uses and benefits of each type of access equipment.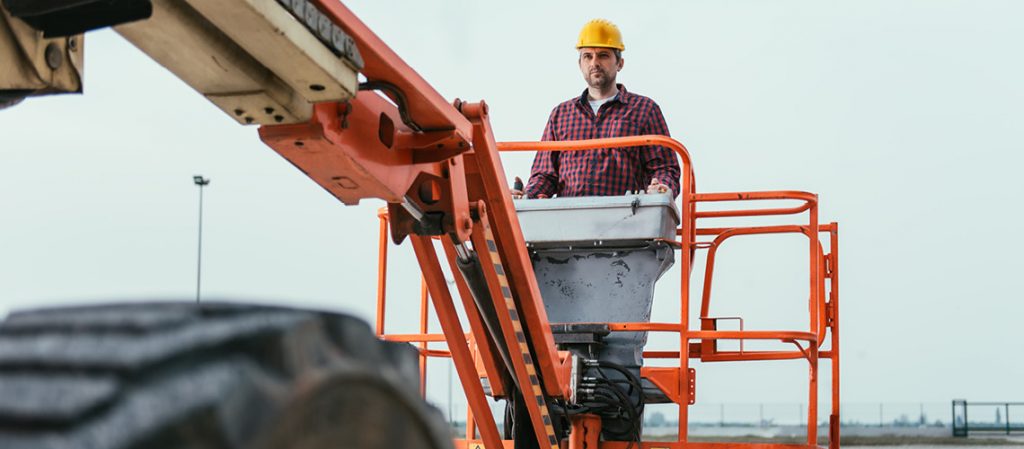 Edge Protection Systems
Edge protection systems are commonly used when there is a risk of falling from rooftops. They typically surround the edges of raised walkways and provide a robust barrier, preventing falls from height as a result of slips and trips. The systems must meet the strict requirements of UK health and safety legislation.
Folding Work Platforms
This type of platform is also known as a 'working platform'. It is the portability of these systems that makes them popular with tradespeople like painters and decorators. Many of these platforms fold for easy storage. Folding work platforms are relatively safe for most users but caution still needs to be observed to prevent minor injuries.
Podium Platforms
Podium platforms provide access to heights and offer increased levels of safety compared to standard step ladders. They are typically used for changing light bulbs and fixtures, painting walls, plastering at height, and other general purpose maintenance. Most feature a sturdy step-based tower to prevent falls.
Mobile Access Towers
This type of access tower has casters for increased mobility. Available in a variety of heights, mobile access towers, also called scaffold towers, are used for when a podium platform is insufficient for the height of the project. They are commonly used by painters and maintenance personnel who need safe access to heights.
Powered Access Platforms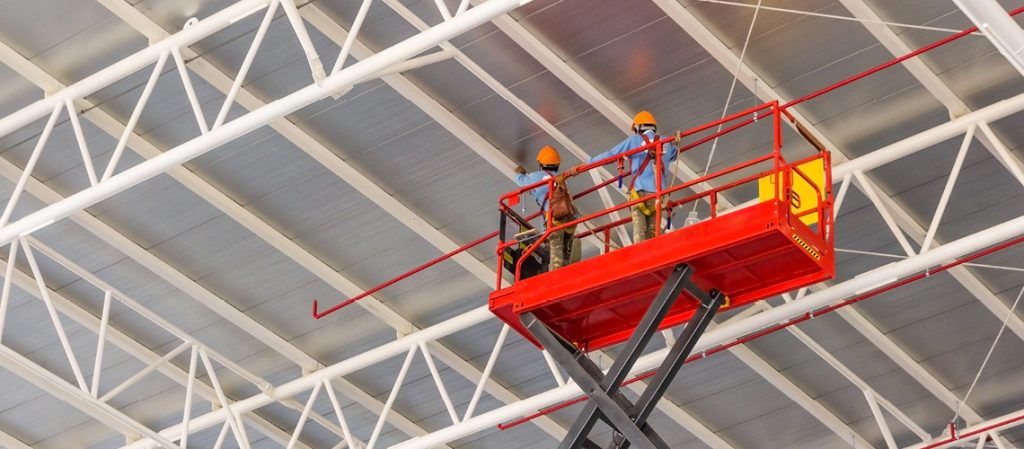 Powered access platforms is a generic term for a range of mechanical platforms, such as cherry pickers, scissor lifts, boom lifts, and similar. Most powered access platforms require certification before use. They also require regular training and supervision. At least one fully trained supervisor should be on-site during use.
Ladders
Perhaps the simplest and most famous of all access equipment, ladders provide fast and easy access to heights. While ladders are simple to use and effective, they are not always the safest option for particular tasks. This is why other forms of access equipment like podium platforms and access towers are safer alternatives.
Personal Access
Personal access equipment is used by individuals to reach heights where there is a risk of falling. Examples include passenger hoists and suspension equipment. Common applications of personal access equipment include harnesses and hoists for window cleaning, inspection of roofing, and as extra safety precautions.
Material Movement
In situations where materials need to be moved to challenging areas, material movement access equipment can help. Most often, material movement equipment is designed to move materials to and from heights, such as rooftops. Examples of these systems include cranes, goods hoists, lift trucks, gin wheels, and lorry loaders.
Visit ACS Access for specialist access equipment
Visit ACS Access for a comprehensive range of market-leading access equipment for all types and sizes of projects. We have 35+ years experience in the field and provide access equipment for hire for all industries.
Get in touch with our friendly, knowledgeable team for further information and to discuss your requirements.